Planning to alter or extend your home, or build a new one, can be a worrying time unless there's an experienced hand to guide you through the process. For many homeowners and property developers in the East Anglia area, Glenn Parrott of GP Architectural Services Ltd is that guiding hand.
Based in Gorleston, Great Yarmouth, GP Architectural Services Ltd is a family run business offering a fully integrated architectural design and planning service. We design home extensions, new builds, barn and roof conversions, and small property developments.
Working mainly in Norfolk and Suffolk, our designs are carried out with our local knowledge and huge experience of local planning and building regulations in mind. Working this way has allowed us to help a great many clients increase their wealth and/or achieve their dream home quickly, and with limited expense.
Slide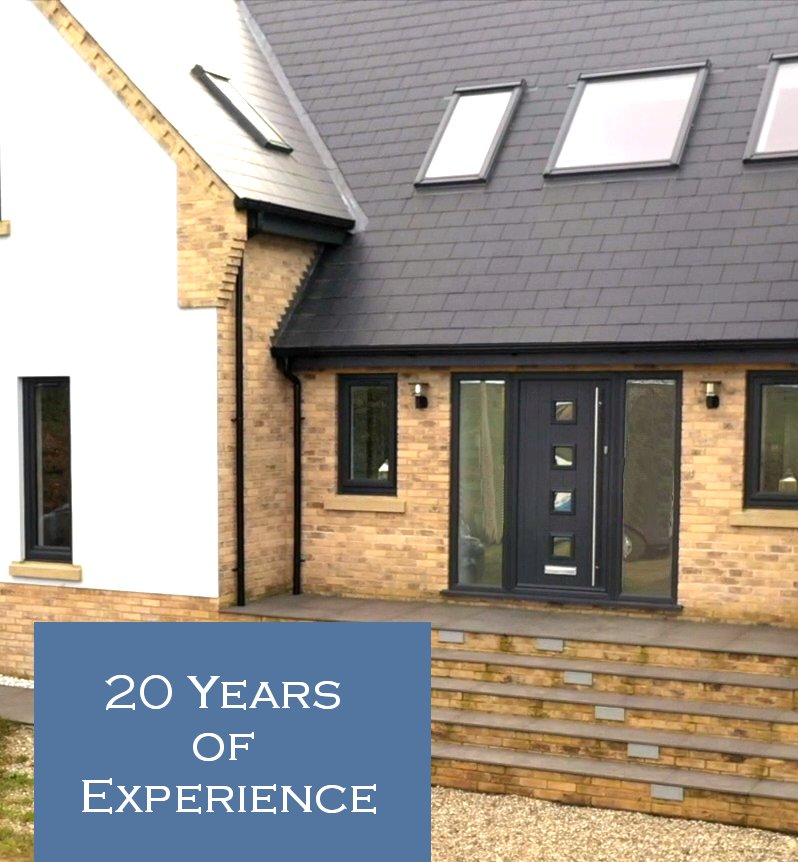 A free initial consultation to discuss the ideas and plans you have for your home or development. Although amendments are inevitable during the process, our goal is always to get as close as possible to your brief with our initial drawings, thereby keeping your costs as low as possible.





Slide
Whatever your property goals, you'll enjoy the peace of mind that comes from knowing we've submitted the design most likely to achieve a smooth transition through planning consent and building regulations.

Slide
Find the property you want with an extension.
What our clients say about us..
Slide
"We contracted GP Architectural Services to remodel our downstairs kitchen and extend our footprint. We found Glen to be professional, punctual and was able to walk us through the process of design, structural calculations and the planning process. He presented us with different options on how to best realise our vision and was very responsive to our queries and changes we identified. Glen was also able to recommend quality tradespersons to turn our plans into reality. We would highly recommend GP Architectural Services and would certainly use them again in the future."
Slide
"We were recommended Glenn and his services by a friend who had been pleased with Glenn's work for them and we were suitably pleased ourselves. Glenn listened to our requirements for a light filled extension to the back of our house and came up with a design we loved and the result following the build has transformed our property. "
Slide
"We have used GP Architectural Services for our large extension and refurbishing home project. Prior to using him we have tried with others but went with Glen finally because of his new ideas to create right use of the space. He is professional, thorough and patiently listens to our needs. We have made few alterations after the planning approval and Glen managed to help throughout the process. I can highly recommend him…"
Slide
His designs totally transformed our home…
"Glenn was great throughout the design and planning approval process. Although we had a good idea of what we wanted, Glenn brought fresh ideas which had never occurred to us. The whole process felt very collaborative and we were able to make changes to the design with ease.
His designs totally transformed our home from a tired 3 bedroom house to an updated 5 bedroom house..
I would have no hesitation in using Glenn's services again, or in recommending him to others."
Slide
Our first choice if we needed an architect…
"We worked with Glenn to create the drawings for our extension. Glenn was very professional and listened attentively to what we wanted from the new space, whilst also making helpful suggestions of things to consider. He followed up with drawings presenting a few options, and was very patient as we went through the decision making process. Glenn would be our first choice if we needed an architect in the future. "
Slide
Guidance was invaluable….
"I found Glenn to be an extremely honest, genuine and more than competent consultant, working from inception through design, approvals and execution of a significant extension to my original 3 bedroom detached property
Glenn's knowledge and experience, option proposals and guidance was invaluable, in the original planning and approvals stage, and his ongoing work to assist with various supervisory and quality assurance activities during the execution stage, made the entire project successful and in line with schedule and budgets.
On a personal level, Glenn's cheerful and pro-active manner made it a pleasure to work with him and I would have no hesitation in working with him again in the future."
News & Projects