______________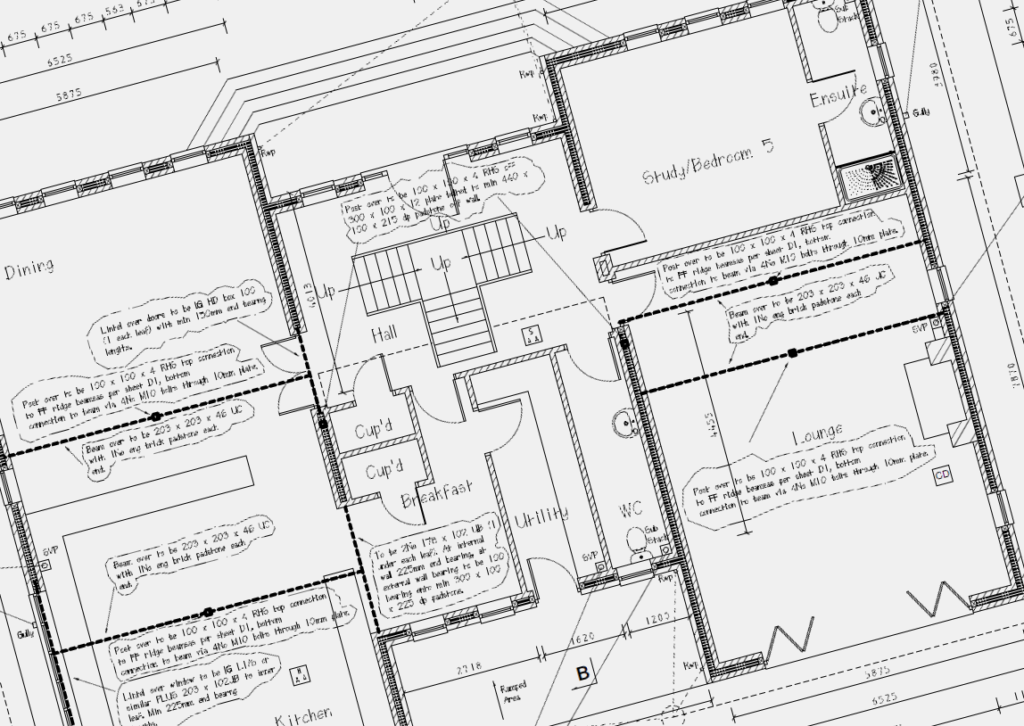 Planning Permission tells you what you can do, whilst Building Regulations tell you how to do it.
'Building Regs' is a very important part of the building process which, if ignored, can cost thousands as you may be forced to unpick any work that doesn't meet the required standard. When you partner with GP Architectural Services, Glenn's extensive knowledge of building control, and our relationship with local building inspectors, will reduce the risk and minimise your chances of failure.
How it Works
Once planning is approved, Glenn will liaise with the structural engineer to produce a detailed set of plans and specifications and deal directly with the local council for you. When these plans are approved, they'll be issued as construction plans ready for your builder.
Although GPAS doesn't project manage or carry out site supervision, we will always bend over backwards to help you sort out any issues – within reason – that may arise during the build.
We Keep You in the Loop
As our valued client, we'll ensure you're kept informed of the progress, dates, etc, throughout the design, planning, and building regs process.
Would you like to speak with Glenn about your upcoming project?